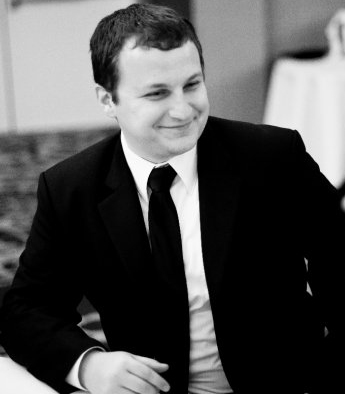 Hi. I'm Joshua Rigsby, professional writer and digital marketing specialist.
This is what I bring to the table:
Writing
I am a published writer with years of experience under my belt. I have written articles for leading trade publications, consumer-facing magazines, and websites. I am equally comfortable explaining complex technical concepts, and engaging readers with creative prose. In my spare time I have written a novel and a screenplay for a feature film (currently in pre-production).  Writing is in my blood.
Web copy / Press Releases / E-Newsletters
More than writing alone, I know how to direct the reader inevitably toward a call to action. I have written web content, e-newsletters, and press releases for a number of businesses, both as a full-time marketing director, and as a freelance contract employee. I have created landing pages for specific initiatives, designed pay-per-click ads, and creatively presented product descriptions that draw people directly into the company's sales funnel.  For me, it is not enough to be compelling; I demand that all web copy be completely honest and forthright with its claims and intentions. Read some sample press releases here: Sample #1 / Sample #
Blogging / SEO / Content Creation
I have helped several businesses skyrocket their web visibility through quality content and organic Search Engine Optimization. Several of the blogs I have created and/or written for have gained more traction and monthly hits than the parent websites that host them. I have worked with clients to develop both written web copy and video content, assisting in conceptualization, production, and editing. Through my work on YouTube in particular, several of my clients have experienced sustained and dramatic growth. In addition, I have created and managed a wide variety of online ad campaigns including Pay-Per-Click, Adwords, and Facebook Ads. I also have experience working on the back end of web and e-Commerce platforms such as Magento and WordPress.
Graphic Design
I work with a number of graphic design programs, including Photoshop, Adobe Illustrator, and others. You can see a few of my projects in the gallery below.
This slideshow requires JavaScript.
Relationships with Publications 
It is not enough to blast editors with demands to cover your press releases. I have developed intentional strategies that engage editors and bloggers through meaningful content, networking, and presenting company news in a way that is both winsome and compelling. I have nurtured editor relationships that have garnered trade-wide, regional, and national media coverage. To read an article I wrote for a leading trade-publication click here >> Fresh Cup Article on Iced Tea
Social Media Engagement
Many businesses scattershot their message across a dizzying array of social media sites in the hope that something will stick. This is not meaningful engagement. I have worked with all the major social media platforms, interacting directly with customers, skeptics, and the curious. Each site has its benefits and its drawbacks for engagement and measurement metrics. I have the experience to know when, how, and where to find and interact with your new clients on the web. Follow me on Twitter!
Great! How Can We Work Together?
I want to learn more about your business. Contact me to set up an appointment where we can sit down to discuss your current marketing initiatives, what your goals are for the coming year, and what benchmarks we can work towards together.
After that I will come up with a proposal outlining specific content and delivery dates.  My fees are determined by the work produced, not by the hour, usually charged per word depending on the type of writing. Blog posts tend to be around 500 words posted three times a week, for example. Social Media management is a block fee, not by the word.
Once we hammer out the proposal I would get to know your company inside and out with as much nuance and detail as possible. While I am creating content I also provide you with weekly metrics and analytics to check our progress against our benchmarks. After that we can meet monthly, bi-monthly, or weekly (whatever your preference) to discuss new possibilities and fine tune our goals as necessary.
For businesses outside the Los Angeles area I can meet via phone, FaceTime, or Skype. How does that sound? Please feel free to contact me with any questions through this website or by emailing joshuarigsby[at]gmail.com. I look forward to hearing from you. Thanks!